TRUSTED BY FABRICATORS - AUSTRALIA WIDE
For over 40 years MACC has been Australia's leading range of Italian made metal cutting saws.
These machines are specifically designed for high volume continuous use in the most demanding manufacturing workshops.
Each machine is guaranteed to produce precision cutting results and includes state-of-the-art features that make the metal cutting process easier than ever.

WHY CHOOSE MACC
Italian made quality, for the professional
Extensive Range
40 years of Development
Ongoing Service & Support
Dealer Network Australia Wide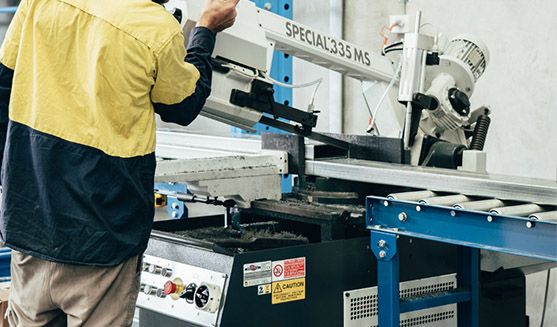 What our customers say
Modnpods
Who use our MACC 335MS Bandsaw
"Modnpods are in the business of building small studio homes that are environmentally friendly. Each Modnpod is architecturally designed and manufactured on the Gold Coast using 90% Australian premium materials, with 70% of those fully recyclable at the end of their life. Currently Modnpods has installed one of our MACC 335MS bandsaws.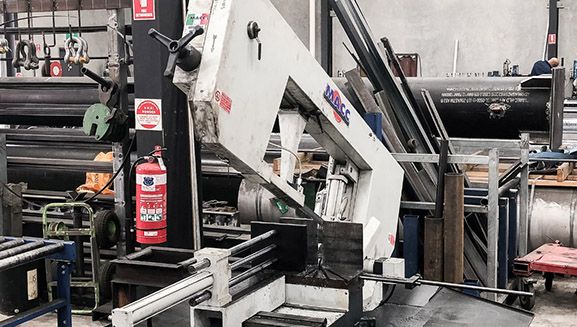 What our customers say
SILO DEVELOPMENTS
Who use our MACC 650 DI Bandsaw
Silo Developments Australia Pty Ltd has more than 20 years experience in steel fabrication and installation with an extensive track record aligned with most T1 Infrastructual Construction companies in NSW.
When cutting through steel for its primary role, Silo Developments Australia rely on the quality of the MACC 650 DI and MACC cutting fluid. The MACC superior quality and invoative product range delivers the performance and value that is demanded in this heavy steel manufacturing application.
DEALER NETWORK AUSTRALIA WIDE
Purchase MACC Metal Working Saws from your local industrial supplier or tool shop. The on-going service and support is provided through your local dealer meaning the best local service is always provided.
OUR MAJOR DISTRIBUTORS